The astromech droid was made from an old lampshade that had been in the "droid parts" box for twenty-odd years, and an online contest of sorts was held to name him. Meerkat Meade's own Don Sakers came up with the winning suggestion, J3-T74. Here's J3 in daylight: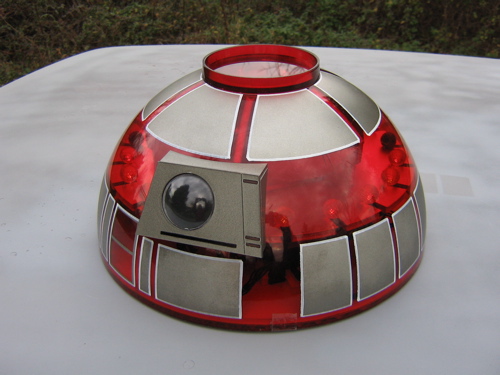 Here are a few more pictures: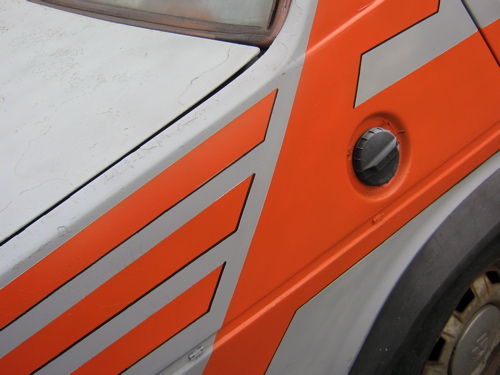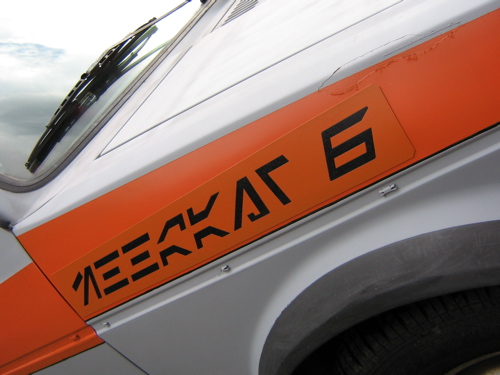 I used two different fonts for the lettering, "Engli-Besh" by Erikstormtrooper, and "Imperial Code" by Dan Zadorozny at Iconian Fonts.
I am by no means the first person to decorate a car in Star Wars fashion. Many more, and better, can be found at Road Squadron.